Our work...
Speaks For Itself
We have everthing you need to create an exceptional video. We work closely with beautiful ideas right out of the box - each handcrafted by Art to make your content stand out. Whether you need simple videos, sophisticated sound production, a professional showcase piece - We are committed to service excellence! We don't rely on sales staff or cold-calling to get new business, it's all from word-of-mouth recommendations from happy customers.
PRODUCED IN January, 2017:We have recently completed a video for the City of Pitt Meadows highlighting their achievements from the past year and plans for 2017. This public video is featured on their website here.
Some of our Valued Clients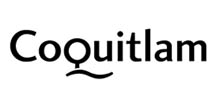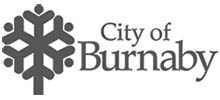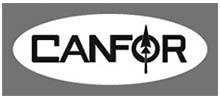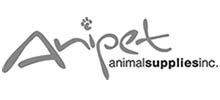 The following are links to videos that are not on our Art Young Video youTube channel, but available as part of each respective client's youTube channel or website. Check them out, too!
Corporate Video
UBC Faculty of Land and Food Systems
Canadian Foundation for Economic Education
Potential to Prosperity
Clients
» Anipet Animal Supplies Ltd.
» B.C. Ministry of Agriculture, Food and Fisheries
» B.C. Association of Medical Radiation Technologist
» British Columbia Institute of Technology
» Canadian Forest Products Ltd.
» Canadian Red Cross Lower Mainland Region
» Canadian Speed Skating Association
» Caroma USA
» City of Burnaby - The Japanese documentary
» City of Coquitlam
» Community Social Services Employers' Association
» Genesis Vizeum Media
» Heart and Stroke Foundation of B.C. & Yukon
» High Road Communication
» Lang & Ackroyd Productions
» Lions Gate Hospital/North Shore Health Region
» Petcetera Canadian Partnership Limited
» Molson Indy Vancouver
» Moore Stephen Ellis Foster Chartered Accountants
» Prince George Regional Hospital/Northern Health Region
» Rethink Communications Inc.
» Roofing Contractors Association of British Columbia
» Russell & DuMoulin, Barristers and Solicitors
» Simplier Implants Inc.
» Telus Communications Inc./NAIT
» The Leukemia Research Foundation of B.C.
» TPM Communications Ltd.
» TSI Terminal Systems Inc.
Art Young Video Productions is a full service video production company located in Burnaby, British Columbia Canada. Our services are tailored to meet the demands of each individual client and production. We are happy to take on any project from script to completion.
ph: 604 526 8897
fax: 604 526 8814


2009 - 2018 © Art Young Video Productions | Website Design by
bulletpoint.ca